Thorsten Heidersdorf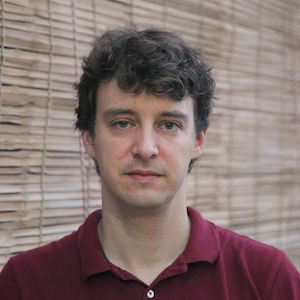 Mathematisches Institut,
Room N1.006
Endenicher Allee 60
53115 Bonn

Office hours: By appointment

Email: thorsten@math.uni-bonn.de

Research interests: Representation theory and tensor categories. In particular:
Deligne categories (certain families of universal tensor categories)
Diagram algebras
Stable representation theory of the symmetric group and some finite groups of Lie type
Construction and classification of thick ideals and tensor ideals
Representations of algebraic supergroups, in particular tensor product decompositions, the Duflo-Serganova cohomology functor and character/dimension formulae; applications to mathematical physics
Homotopical methods
Representations of quantum groups at roots of unity, their super versions and possible applications to quantum knot invariants.
Tilting modules for quantum groups and algebraic groups
Teaching
SS 2019:
Algebra 1
("commutative algebra")
WS 2019: Graduate Seminar on Representation Theory: Hopf algebras and tensor categories.
Seminar page
SS 2020: Graduate Seminar on Advanced Algebra: Supermathematics.
Seminar page
WS 2020/21:
Advanced Algebra I: Lie algebras and their representations
Current and former students
Events
T-Rep: A midsummer night's session on representation theory and tensor categories (July 3rd 2020) Speakers: Kevin Coulembier, Pavel Etingof, Vera Serganova


Session on Representations of Lie (super)algebras and algebraic (super)groups. Part of First Joint Meeting of the Israel Mathematical Union and the German Mathematical Society 8-10 March 2021



Publications / Preprints / Reports