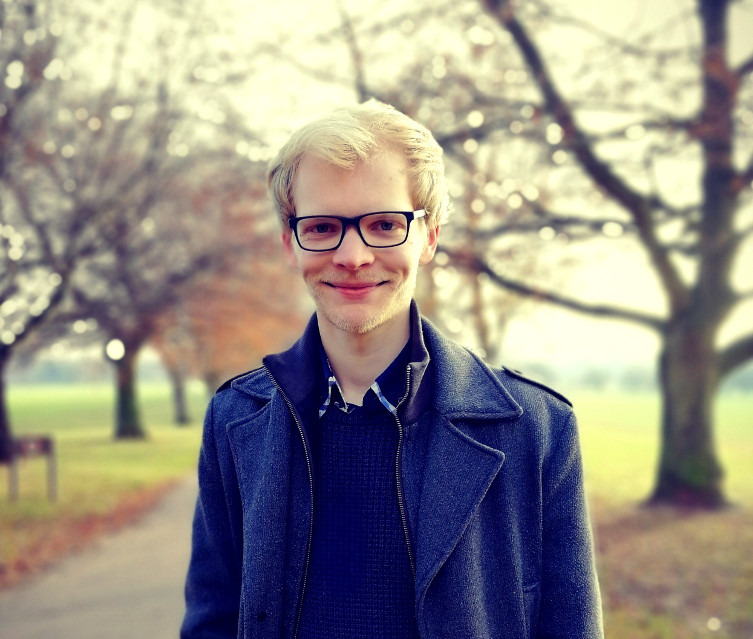 Dr. Ben Heuer
Mathematisches Institut
Universität Bonn
Endenicher Allee 60
53115 Bonn
Room: 4.022
E-Mail: heuer"at"math.uni-bonn.de
Group: Arithmetische Algebraische Geometrie
---
Update October 2022: I've moved to Frankfurt!
Research
I am a Postdoc in Peter Scholze's group at the University of Bonn. I am interested in arithmetic and algebraic geometry. My current projects are related to:
p-adic non-abelian Hodge theory
perfectoid geometry
p-adic automorphic forms
---
Teaching
In the summer term 22, I'm teaching a course on Rigid Analytic Geometry. The class is  Wednesdays at 2pm in room 0.011. The course gives an introduction to non-archimedean geometry by discussing in detail Tate's rigid analytic spaces.
Thanks very much to Matthew Stevens for TeXing lecture notes and for letting me share them with you here! [They're "unofficial" notes as I can't guarantee that they represent exactly what was said in the lecture, so for exam preparation use at your own risk].
---
Publications and Preprints
Moduli spaces in \(p\)-adic non-abelian Hodge theory
Preprint 2022 [ arXiv ]
A geometric \(p\)-adic Simpson correspondence in rank one
Preprint 2022 [ arXiv ]
\(G\)-torsors on perfectoid spaces
Preprint 2022 [ arXiv ]
The \(p\)-adic Corlette-Simpson correspondence for abeloids
with Lucas Mann, Annette Werner
To appear in Mathematische Annalen. [ arXiv ]
Pro-étale uniformisation of abelian varieties
Preprint 2021. [ arXiv ]
Picard groups of perfectoid covers: case of good reduction
Preprint 2021. [ arXiv ]
Diamantine Picard functors of rigid spaces
Preprint 2021. [ arXiv ]
Line bundles on rigid spaces in the v-topology
Forum Math. Sigma 2022. [ arXiv ]
Perfectoid geometry of \(p\)-adic modular forms
PhD thesis 2019, London School of Geometry and Number Theory
Overconvergent Hilbert modular forms via perfectoid modular varieties
with Christopher Birkbeck, Chris Williams
Preprint 2019, accepted at Ann. Inst. Fourier (Grenoble). [ arXiv ]
Perfectoid covers of abelian varieties
with Clifford Blakestad, Damián Gvirtz, Daria Shchedrina, Koji Shimizu, Peter Wear, Zijian Yao
Preprint 2020, accepted at Math Research Letters. [ arXiv ]
Cusps and \(q\)-expansion principles for modular curves at infinite level
Preprint 2020, submitted. [ arXiv ]
Rigid \(\tau\)-crystals
Journal de Théorie des Nombres de Bordeaux 29(3):1059-1082, 2017.

Undergraduate papers
All solutions to the immobilizer problem
with John Conway
Math. Intelligencer 36(4):78-86, 2014.

Proof-reading guidance in cell tracking by sampling tracking-by-assignment models
with Martin Schiegg, Carsten Haubold, Steffen Wolf, Ulrich Koethe, Fred A Hamprecht
In Biomedical Imaging (ISBI), 2015 IEEE 12th International Symposium

LaTeX formulas on this site powered by MathJax
---
Last update: August 2022, Ben Heuer
Events